mainstages is happy to present our 2017 summer Teaching Artists and Theater Directors!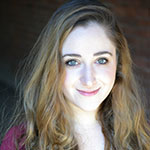 Sarah Bialkin- Dance Director, Camp Twelve Trails
Sarah is expected to graduate from Marymount Manhattan College in Spring 2018 with a B.A. in Theatre Arts, with a concentration in Theatre Performance, and a minor in Musical Theatre. She is from the SF Bay Area and trained at Marin Ballet, Marin School of the Arts, and American Conservatory Theatre. Sarah is so excited to share her passions in dance and theatre with campers and hopes to inspire the next generation of artists!

Kari Brantner- Dance Director, Harbor Hills Day Camp
Kari is a 5th grade teacher in Monclair, NJ. She holds a Master's Degree in Education from The College of New Jersey. She also has 27 years of dance experience, growing up in the New Jersey competition circuit. She is now the director of the Sussex Stags Dance Team. Kari is excited to return to HHDC after working there from 2010 to 2012! She is so thrilled to be choreographing the camp production of Hairspray, as she played "Tammy" in Pax Amicus's production in 2013!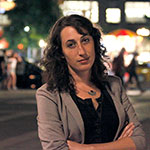 Nora Sørena Casey- CREATE Neighborhood Head, Camp Twelve Trails
Nora is pursuing an MFA in Playwriting at Columbia University. She has worked in theaters across the country as a playwright, dramaturge, and educator. Nora is thrilled to spend the summer working with educators and campers to unleash their creative sides.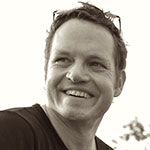 Geoffrey Goodridge- Photography Director, Camp Twelve Trails
Geoffrey wanta kids to be moved by themselves, and each-other. To not just take pictures, but experience the power of creating them - as individuals or a team, while inspiring others.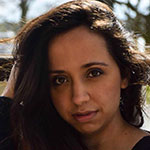 Brittany Hughes- Theater Director, Camp Kehila
Brittany holds a Bachelor's Degree with an emphasis in Theater from Hunter College and an Associates Degree in English from Suffolk Community College. Raised on Long Island, Brittany has been involved in many productions both on stage and backstage. Brittany intends to educate young people in the world of theater and provide them with an authentic theater production experience, encouraging them to have fun and embrace their true selves.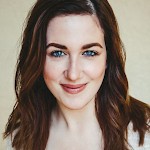 Clara Kundin- Theater Director, JCC Manhattan Day Camp & Vacation Villiage Day Camp
Clara received her B.A. in theater from St. Olaf College and continued her studies at the École Jacques Lecoq in Paris. Clara is the executive director of Rebel Playhouse, an educational children's theater, and the associate education director for The Ume Group. As an actor, she has performed for Creative Time, Torn Out Theater, the Guthrie Theater, and many more. Clara is thrilled to be continuing work with mainstages. www.clarakundin.com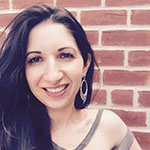 Anya Marfin- Design Director, Camp Twelve Trails
Anya is an accessories designer who designs handbags for various well known American brands, an artist and a mother. She studied product design in Parson School of Design. She is excited to bring design to camp and spend summer teaching children design process and enjoy the beauty of creating something with your hands and imagination.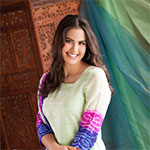 Natalie Mishra- Theater Director, Camp Louemma
Natalie is currently studying for her Bachelor of Fine Arts in Theatre Education at the University of North Carolina at Greensboro. Growing up in Ohio, Natalie was privileged to participate in theatre, where she quickly grew to love working both on and back stage. Natalie intends to further her education after her Bachelors and explore the developing world of Drama Therapy.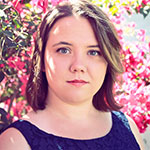 Becca Mae Owen- ARTS Adventure Head, Camp Sonshine
Becca graduated from Grand Canyon University with a bachelor's degree in theatre/drama. She loved performing for 2.5 years at GCU on their improv team. Becca hopes to open a theatre and direct in Portland with her friends once they are all done with schooling.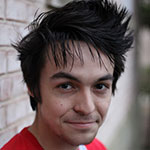 Bryan Raiton- Theater Specialist, Samuel Field Y Day Camp
Bryan is currently pursuing a B.F.A. in Theatre Arts at Hofstra University alongside a Resident Assistant position with students of all disciplines. Originally from Phoenix, Arizona, his interests have come to include backpacking, poetry, and Psychology. Bryan is a humanist by heart and an existentialist in practice and never forgets each moment shared with any and all people.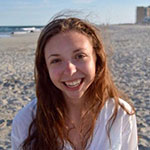 Maggie Reed- Theater Director, JCC Greater Washington
Maggie is a currently studying communicative disorders through Utah State University. She grew up in Maryland and developed her passion for the performing arts. She hopes to foster an inclusive environment that allows people of all abilities to express themselves.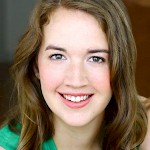 Luci Samp- Theater Director, Harbor Hills Day Camp
Luci received her BA in Theatre from the College of William and Mary. She loved her first summer working with mainstages and is so excited to return for another one! She plans to continue her pursuit of acting professionally as well as directing and teaching theatre to children.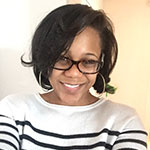 Tanaisha Semidey- Visual Arts Director, Camp Twelve Trails
Tanaisha is an elementary art teacher. She is from the bronx and has a strong passion for giving back to her community. Tanaisha loves being a part of programs where she can share her passion for art with children.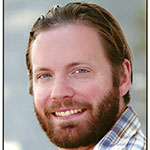 Matthew Dean Wood- Camp Jacobson
Matthew graduated from Queens College with a BA in Drama and Theatre. He is a native New Yorker, raised in Queens, New York. Matthew intends to have an absolute blast while sharing his passion of teaching Theatre with Camp Jacobson.