Matt Dorter, Executive Director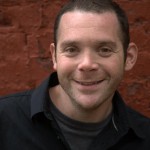 Matt is a seasoned camp and theater professional with over 15 years staff experience at both day and resident camps. Matt graduated New York University's Tisch School Of The Arts with degrees in Theater and Applied Education and served as Company Manager of the New Acting Company in New York City. Matt has toured with the National Theater for Children and has written, directed, and produced over 150 shows for children. Matt is a consultant on theatrical services for summer camps and is a presenter for the American Camp Association on theatrical best practices. Matt is proud to be a founding member of the mainstages team and is passionate about the goal of using creativity to inspire social action and strengthen theatrical arts in the youth movement.
You can reach Matt at matt@mainstages.com.
Ryan Canuelle, Director of Education and Programming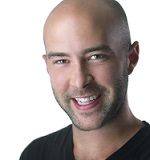 Ryan's love for theater, creation and imagination began at nine years old. Since that time he has been part of countless productions as an actor, director, designer and stage manager. While studying Acting at Syracuse University, Ryan began to combine theater and education as a head facilitator for the Artist's Workshop, where he developed curriculum and facilitated programs for students with a range of physical and developmental disabilities. Ryan received his Master's in Educational Theater at New York University, where he collaborated with top Teaching Artists and Educational Leaders to create and administer creative curriculum for Educational institutions. Ryan honed his love of camp as a Theater Specialist and Supervisor at Camp Poyntelle Lewis Village, where he learned the intricacies of managing time at camp while reaching educational goals. Ryan is honored to use his experience and love for theater as a founding member of mainstages.
You can reach Ryan at ryan@mainstages.com

Robert "Bob" Tarushka, Programming Manager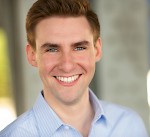 Born, bred, and educated in the New Hampshire wilderness, Robert took his double major in English Literature and Theater to classrooms throughout the Northeast before finally coming to New York City. He has taught classes in Language Arts and Theater and has directed full productions throughout the five boroughs and Long Island. As a graphic designer, he has designed web and print materials for mainstages, Dixon Place, Planet Connections Theatre Festivity, Shrunken Shakespeare Company, and Underling Productions. After joining the mainstages team as a Teaching Artist in 2014, Robert was proud to become the Programming Manager in 2016. He looks forward to all the teaching, directing, designing, and other wonderful challenges he has yet to put a name to still on the horizon.
You can reach Bob at bob@mainstages.com